When designing a space, lighting is essential for creating ambiance and achieving a desired effect. Just ask any interior designer what a difference light can make in a room and you will quickly understand the importance of good lighting. If you have ever seen a Broadway show, you have witnessed how much work goes into lighting a theater stage and the effect that it creates. But while you may feel that your wedding is as huge of a production as a theatrical performance, you may not also have the same multimillion dollar budget for your show. Luckily, there are plenty of inexpensive ways to incorporate lighting into your wedding that will create romance for the night and will make your guests say, "wow."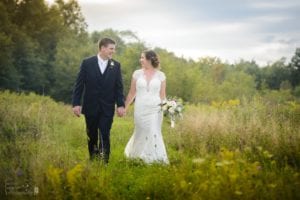 For the biggest bang for your buck, paper lanterns offer a huge impact on your event and at a minimal cost. Available in a variety of sizes, colors, patterns and even shapes, these lanterns give you great versatility in decor. With easy installation (you only need a string and an led light that can be purchased from any paper lantern supplier), these lanterns look fabulous under a tent or indoors. A simple design, when these are lit they give a romantic glow, but are also airy and somewhat whimsical before the sun sets.
Another use of paper that is a simple and popular option are luminaries. Installation of these are as a simple as placing a light in a paper bag. Incorporating cutout designs and perhaps a print on these bag create a custom look that won't break the bank. These can line the walkways of your venue, adding more romance to a great setting, or they can be placed on tabletops as centerpieces or on a gift table spelling out the names of the newly married couple. Luminaries can also be used as part of a ceremony – whether to honor those that have passed or as a beautiful celebrate of the marriage that was formed that day. Once the sun sets, luminaries can be set afloat and create a magical scene of floating, glowing lights.
If you thought that paper crafts were only for summer camp or elementary school art class, then you need to reconsider this easy-to-use material. Paper is a medium that we all know how to use and is inexpensive. Whatever you imagine you wedding to be, with a bit of creativity you can achieve it, and these paper products are worth the consideration.