Autumn is one of the most beautiful seasons for a wedding.  Fall comes along with gorgeous weather, and spectacular scenery.  The color of the leaves changing in the trees, the delicious breezes that make the leaves fall in dazzling shades of red, brown, yellow, orange and green.  If planning a fall wedding, take advantage of the amazing photo opportunities in the outdoors that nature will provide for you.  Do not be afraid to embrace natures backdrop.  Imagine the leaves falling all around you, the subtle wind whisping through your hair as your photographer snaps memories to last a life time on your big day.
Prepare prepare prepare! During the chillier days in the season there can be unpredictable weather.  It is important to make sure you have all your bases covered, especially when it comes to photos.  Remember that your photos are memories some candid, some posed, but all so beautiful and that you get to cherish for the rest of your lives.  So needless to say, photos are crucial on your big  day
Consider fall patterned coverups for you and your bridesmaids, for example shawls to wrap around your shoulders to make for cute photos and to keep you from being chilly if the air is crisp that day.  This can also double as a gift for your wedding party.  During this time you should consider comfortable footwear to change into as you may be trapsing through slippery wet leaves and grass.  I recommend designating one person from your wedding party to stash umbrellas somewhere in case of a change in weather.  Again preparation is key ladies!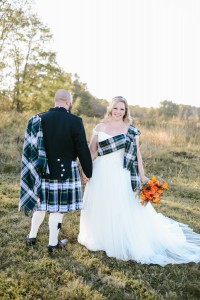 Choose fall themed games that can be played inside or outdoors depending on weather, such as pumpkin tic tac toe, pumpkin chess and even pumpkin bowling!  These can keep guests entertained perhaps during cocktail hour or while taking a break from the dance floor ALL while embracing the fall season!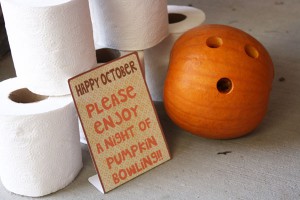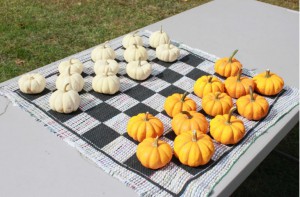 Finally let's talk about the absolutely gorgeous flowers that are available to us in autumn,  Two of my personal favorites the ever so elegant but classic Sunflowers and Roses.  Followed by Carnations, Freesia, Juniper, Marigold, Salvia, Aster, Dahlia, Zinnia and Chrysanthemums.  Luckily for us we are given an array of beautiful flowers in season to choose from to make any bouqet or arrangement fall color themed and brilliant!